DISCOVER WHAT LEVERSEDGE CAN DO FOR YOU…

KENWOOD TK-7302E / 8302E MOBILE TWO-WAY RADIO
Compact Synthesised FM Mobile Transceiver
Kenwood's new TK-7302/8302 delivers reliable mobile performance with extra wide-band coverage (UHF: 70MHz) and such features as QT/DQT signalling, multiple scan functions and a voice inversion scrambler. Yet this tough IP54 / MIL-STD-compliant radio is decidedly user-friendly, providing high-quality audio, voice announcement, and a large display with adjustable brightness for simple operation, day and night.
16 CHANNELS, 2 ZONES
The TK-7302/8302 offers ample capacity for multiple channels and radio systems: 16 channels and 2 zones. And once it is programmed, users can select specific channels within a set range.
ENHANCED KENWOOD AUDIO
Clear audio means confident communications, but power output is not the only factor that determines how easy it is to use a radio in varying noisy environments. As an audio specialist experienced in psychoacoustics, Kenwood can draw on decades of expertise at every step: component selection, construction, optimisation, evaluation and analysis. The resulting audio performance – specially engineered for transceivers and with frequency response optimised for the human voice – is undeniably clearer and crisper.
Frequency Range: 136-174 MHz
16 Channels
25 Watts RF Output
Emergency Mode
DTMF, QT & DQT Signalling
PTT ID and Electronic Serial Number
Voice Annunciation In Eight Languages
MDC-1200 Signalling (requires special license ID)
D-Sub Interface Connector
Requires Optional Microphone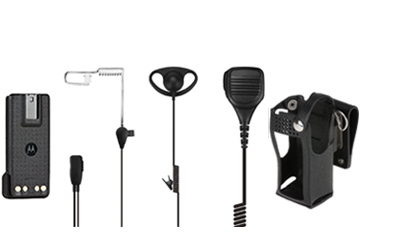 ACCESSORIES
Leversedge stock a comprehensive range of genuine manufacturer accessories for this radio, including:
> Antenna
> Batteries
> Carrying Solutions
> Chargers & Conditioners
> Ear Microphones
> Miscellaneous Accessories
FOR FURTHER INFORMATION CONTACT OUR SALES TEAM ON:
+44 (0)116 262 6166
Alternatively you can complete the contact form below.
SIGN UP TO OUR MAILING LIST