DISCOVER WHAT LEVERSEDGE CAN DO FOR YOU…

ICOM IC-F3262D dPMR PORTABLE TWO-WAY RADIO
IC-F3262D dPMR Digital Waterproof Two-Way Radio Series with Built-in GPS
The IC-F3262D handheld is a new radio series that combines a rugged, waterproof and dustproof construction with an in-built GPS receiver and IDAS dPMR digital technology. This makes it a highly versatile transceiver for those looking to improve communications and safety within their organisation.
IDAS is Icom's digital platform, which provides users with many advantages, especially when operating on an ultra-narrowband 6.25kHz bandwidth, as it provides two distinct channels in each 12.5kHz slot, rather than one channel with two time slots. Other advantages of digital radio include much clearer audio transmissions, a larger coverage footprint that is audible to the edge of the transmission range and secure, encrypted communications. IDAS also offers a flexible migration path that allows organisations to upgrade to digital at a pace that suits them.
Four versions are available in this series; IC-F3262DT (VHF with Keypad); IC-F3262DS (VHF without Keypad); IC-F4262DT (UHF with Keypad) and IC-F4262DS (UHF without Keypad.)
IDAS dPMR 6.25kHz Digital Technology
Built-in GPS Receiver*
Integrated Man Down Function*
IP67 Waterproof and Dust-tight Protection
800mW (typ.) Loud Audio Output
New 14-pin Accessory Connector
5-Tone, CTCSS and DTCS Encoder/Decoder Built-in**
MDC 1200 and BIIS 1200 Compatible**
Basic LTR Trunking
512 Memory Channels with 128 Zones
Full Dot-Matrix Display
Inversion Voice Scrambler
*Depending on version. **Analogue mode only.
Audio Compander**
Uses the same cloning software as IC-F3162 series
Man Down and Lone Worker Functions for Emergency Call
512 memory channels with 128 zones
Dot-matrix, multi-function display
Large 2300mAh (typ.) Lithium-Ion battery
MIL-STD 810 G rugged construction
Mode dependent scan and priority scan
DTMF autodial
Busy channel lockout, repeater lockout
Talk around function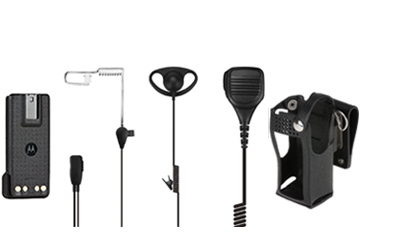 ACCESSORIES
Leversedge stock a comprehensive range of genuine manufacturer accessories for this radio, including:
> Antenna
> Batteries
> Carrying Solutions
> Chargers & Conditioners
> Ear Microphones
> Miscellaneous Accessories
FOR FURTHER INFORMATION CONTACT OUR SALES TEAM ON:
+44 (0)116 262 6166
Alternatively you can complete the contact form below.
SIGN UP TO OUR MAILING LIST