DISCOVER WHAT LEVERSEDGE CAN DO FOR YOU…

ICOM IC-F4029SDR PORTABLE TWO-WAY RADIO
The Icom IC-F4029SDR is compliant with ETSI TS 102 490 and EN 301166-2 specifications. The introduction of the latest 6.25kHz ultra narrow digital voice technologies, allows the IC-F4029SDR to bring users better communication versatility and quality because of digital clarity, razor sharp signalling performance and less congested dedicated digital PMR channels. With fantastic sound quality and great features this product will create new dimension in communications for commercial and private users alike.
6.25kHz ultra narrow channel spacing
No licence is required to use the radio*
Digitally modulated secure conversation for commercial & private users
32-code status messages for exchanging a short message
Common ID code for group communication
Compatible with existing analogue PMR 446 channels with CTCSS/DTCS tones
Large capacity Lithium-Ion battery with 2-step power saver
*Simple licence or application may be required in some countries.
Compact, lightweight design and tough body
Hands-free operation with optional headset
Optional programming software allows quick and simple settings of radio parameters
Shares the same battery packs and accessories as the IC-F15/F34 series
Power on password
2-step Power save function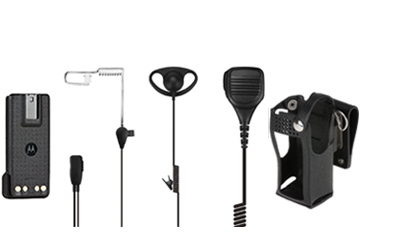 ACCESSORIES
Leversedge stock a comprehensive range of genuine manufacturer accessories for this radio, including:
> Antenna
> Batteries
> Carrying Solutions
> Chargers & Conditioners
> Ear Microphones
> Miscellaneous Accessories
FOR FURTHER INFORMATION CONTACT OUR SALES TEAM ON:
+44 (0)116 262 6166
Alternatively you can complete the contact form below.
SIGN UP TO OUR MAILING LIST