DISCOVER WHAT LEVERSEDGE CAN DO FOR YOU…

KENWOOD TK-3401D dPMR
LICENSE FREE BUSINESS TWO-WAY RADIO
Kenwood's TK-3401D dPMR446 changes the game – a new digital PMR446 radio with 16 separate digital channels, increased range, clarity and security bringing leadership in its field.
Easy to use – No license required
This license-free two way radio comes with a 2000mAh Li-Ion rechargeable battery, battery charger and belt clip; there's no need to buy extra accessories for basic operation. It is ready to use right away.
Not Just Digital
The TK-3401D is effectively two radios in one – digital and analogue – operating on 6.25 kHz in digital and on 12.5 kHz in analogue. The user can easily switch between analogue and digital channels.
Enhanced Audio Quality
AMBE+2TM vocoder technology accurately replicates natural human speech nuances for superior voice quality, even in noisy environments. Additionally, the powerful BTL amplifier and large size speaker deliver 1 watt audio output, providing much clearer and crisper audio.
32 Channels / 2 Zones
The TK-3401D can be used with two conventional zones, offering up to 16 channels per zone.
Built-in Self Programming
The user can change several settings including ID code in digital mode, channel frequency, QT tone or DQT code without using the programming software.
ETSI Compliant
ETSI TS102 490 compliant dPMR 446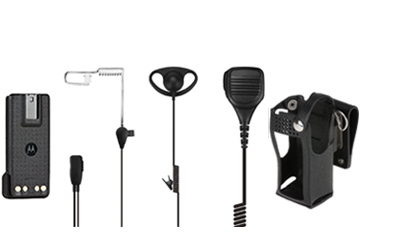 ACCESSORIES
Leversedge stock a comprehensive range of genuine manufacturer accessories for this radio, including:
> Antenna
> Batteries
> Carrying Solutions
> Chargers & Conditioners
> Ear Microphones
> Miscellaneous Accessories
FOR FURTHER INFORMATION CONTACT OUR SALES TEAM ON:
+44 (0)116 262 6166
Alternatively you can complete the contact form below.
SIGN UP TO OUR MAILING LIST