DISCOVER WHAT LEVERSEDGE CAN DO FOR YOU…

HYTERA TC700P SERIES PORTABLE TWO-WAY RADIO
Incorporating advanced audio processing and anti-interference technologies, Hytera's TC-700P enables you to enjoy remarkable communications even in noisy and strong EMI environments. What impresses more is its multi-level safety mechanism, providing enhanced security solution for mission critical applications.
Wide-band Coverage
Allows users the flexibility to select their frequency for use in their respective work environment.
Powerful Audio Output
HYT's voice compander audio enhancement and a powerful (with a diameter of 40mm) ensure superb clear, crisp sound, even in noisy environments.
Safety Assurance
Safety and security are critical factors for modern organisations. The TC-700's Lone worker, Man Down (optional) and Emergency Siren features are designed to assure your safety in case of emergencies or accidents.
HYT HDC2400TM and HDC1200 Signalling
HYT HDC2400TM signalling system allows features including Identification, Calling Timer, Voice Storage, Retrieve Record, Individual Call, Group Call, Broadcast, Stun/Kill & Revive, Status Inquiry, Short Message and Data Transmission (Some are features of dispatch centre).
Whisper
This feature enables your voice to be heard clearly even if you speak quietly.
Battery Power Indicator
TC-700P can broadcast different numbers to indicate the current battery strength.
Channel Announcement
The feature enables radio to report the current channel number when power on or switching channel, offering you notable convenience.
Vibrate
TC-700P supports a vibrate option. The vibrate indication helps in working conditions where quiet operation is required.
Scan
TC-700P supports two scan types: Normal Scan and Vote Scan. Normal Scan helps you listen to communication activities on other channels, while Vote Scan helps you select the closest base station to communicate.
Emergency
This feature enables users to ask for help from fellow members or from control centre in case of an emergency event.
Adjustable Squelch Level
With this feature, users can adjust the squelch threshold required for the radio to unmute.
Safety Check
TC-700P will sound an alert tone when it receives safety check signal from the control centre or another radio. In this case, you need to press a key to stop the alert tone to indicate that you are safe. Otherwise, your radio will alarm automatically.
Lone Worker
This feature is designed for persons who often work lonely. If you do not operate your radio within the preset time period, your radio will sound an alert tone automatically. In this case, you need to press a key to stop the alert tone to indicate that you are safe. Otherwise, your radio will alarm automatically.
Auto Contact
TC-700P can detect whether a member in its contact list is out of the communication range. If so, it will sound the alert tone.
Man down (optional)
When feature enabled, a defined emergency procedure is activated if the radio is horizontally or inversely positioned for a certain length of time. Place the radio vertically to disable the emergency.
Other Features
CTCSS/CDCSS Compandor Scrambler
Monitor
Squelch Off Cancel Call
Low Battery Alert Adjust Power Level Call 1- Call 5
Talk Around
VOX
Time-out Timer (TOT)
MSK Wireless Clone Manual/Automatic PC Tune Patrol (optional)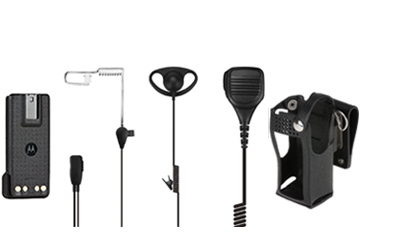 ACCESSORIES
Leversedge stock a comprehensive range of genuine manufacturer accessories for this radio, including:
> Antenna
> Batteries
> Carrying Solutions
> Chargers & Conditioners
> Ear Microphones
> Miscellaneous Accessories
FOR FURTHER INFORMATION CONTACT OUR SALES TEAM ON:
+44 (0)116 262 6166
Alternatively you can complete the contact form below.
SIGN UP TO OUR MAILING LIST