DISCOVER WHAT LEVERSEDGE CAN DO FOR YOU…

HYTERA PD565 PORTABLE TWO-WAY RADIO
The PD565 from Hytera convinces with its compact design, scope of functions and high cost efficiency. With the support of digital and analog mobile radio, the PD5 series is your perfect companion for entering the professional digital mobile radio.
Small, Sleek, Light
The size is 115 X 54 X 27mm, dual-colour injection, weight is 260g.
Long Battery Life
In digital mode, PD56X operates at least 16 hours under a duty cycle of 5-5-90.
Rugged & Reliable
It is compliant with MIL-STD-810 C/D/E/F/G standards.
One Touch Call/Text
Supports One Touch features that comprise of Preprogrammed Text Messages, Voice Calls and Supplementary Features.
Supplementary Features (optional)
PD56X can decode radio enable, radio disable, and remote monitor, as well as Priority Interrupt.
Dual Mode (Analogue & Digital)
Dual modes (analogue & digital) operation ensures a smooth analog to digital migration.

Secure Communication
Provides basic digital encryption and Scrambler feature in analog mode.
Advanced Signalling
Supports multiple advanced analog signalling modes, including HDC1200, 2-Tone and 5-Tone, providing better integration into existing analog radio fleets.
DMRA Data Service
The data protocol is fully compliant to DMRA standard.
Pseudo Trunk
This virtual trunking feature allocates a free time slot for urgent communications. This effectively enhances frequency efficiency and allows you to communicate in a timely manner in emergency situations.
DMO True 2-Slot
In DMO Hytera can provide 2-slot communication, which allows for 2 talk paths on 1 frequency.
Additional Features
Available with firmware V7.06.01.006 and above:
Radio Registration Service (RRS)
Emergency Calls (Analogue and Digital)
Lone Worker
Single Site XPT (available with optional XPT Access License)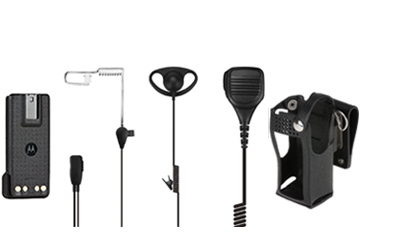 ACCESSORIES
Leversedge stock a comprehensive range of genuine manufacturer accessories for this radio, including:
> Antenna
> Batteries
> Carrying Solutions
> Chargers & Conditioners
> Ear Microphones
> Miscellaneous Accessories
FOR FURTHER INFORMATION CONTACT OUR SALES TEAM ON:
+44 (0)116 262 6166
Alternatively you can complete the contact form below.
SIGN UP TO OUR MAILING LIST