DISCOVER WHAT LEVERSEDGE CAN DO FOR YOU…

HYTERA PD415 PORTABLE TWO-WAY RADIO
PD415 can detect both analogue and digital signal and automatically switch between the two modes to receive it on a single channel. It can reply to the received call, while the talk back timer remains. This feature makes a better migration from analogue radio to digital radio and save your existing investment.
Abundant Voice Call
Voice communication includes private, group and all call.
Rugged & Reliable
It is compliant with MIL-STD-810 C/D/E/F/G standards & IP54.
Small, Sleek, Light
With dual-color injection, the size is 112×55×31mm and weight is 270g.
Long Battery Life
In digital mode, PD41X operates at least 16 hours under a duty cycle of 5-5-90 @1500mAh.
Preprogrammed Text Messages
One Touch Call/Text
Supports One Touch features that comprise of Voice Calls and Preprogrammed Text Messages.
Dual Mode (Analogue & Digital)
Dual modes (analogue & digital) operation ensures a smooth migration from analog to digital.
VOX
The VOX (Voice-operated Transmit) feature allows you to trigger the voice transmission by voice directly rather than PTT. This brings convenience to you in radio us

Further Development Port for radio and RFID
The API allows third party partner to further develop other helpful applications to extend the radio RFID functionalities.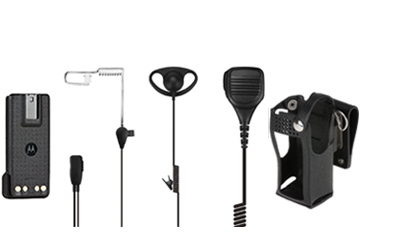 ACCESSORIES
Leversedge stock a comprehensive range of genuine manufacturer accessories for this radio, including:
> Antenna
> Batteries
> Carrying Solutions
> Chargers & Conditioners
> Ear Microphones
> Miscellaneous Accessories
FOR FURTHER INFORMATION CONTACT OUR SALES TEAM ON:
+44 (0)116 262 6166
Alternatively you can complete the contact form below.
SIGN UP TO OUR MAILING LIST