DISCOVER WHAT LEVERSEDGE CAN DO FOR YOU…

HYTERA MD655 DIGITAL MOBILE TWO-WAY RADIO
The compact Hytera MD655 is specifically designed with safety and ease-of-operation in mind, providing safe and reliable communications for numerous applications across industry.
Lightweight, Sleek and Stylish
Only 165x46x140mm in size and weighs a mere 1.05kg (including smart microphone).
Remote Control
All operations are done via the microphone and are easy to use and control.
Selectable RF Power Output
Continuously adjustable from 1W to 25W.
Superior Voice Quality
Uses narrowband codec and digital error-correction technologies for superior voice clarity in noisy environments or at the edge of the coverage area. Also includes AGC technology for optimising voice input and output.
Advanced Signalling
Supports multiple advanced analogue signalling modes, including HDC1200, 2-Tone and 5-Tone for better integration into existing analogue radio fleets.
Versatile Services
In addition to conventional communication services, MD65X features rich data services and selectable functions such as: Text Message, Telemetry, Emergency, OATP and GPS.
DMO True 2-Slot
In DMO mode, Hytera provides 2-slot communication which allows for two talk channels on a single frequency.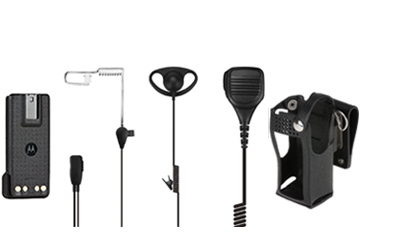 ACCESSORIES
Leversedge stock a comprehensive range of genuine manufacturer accessories for this radio, including:
> Antenna
> Batteries
> Carrying Solutions
> Chargers & Conditioners
> Ear Microphones
> Miscellaneous Accessories
FOR FURTHER INFORMATION CONTACT OUR SALES TEAM ON:
+44 (0)116 262 6166
Alternatively you can complete the contact form below.
SIGN UP TO OUR MAILING LIST