DISCOVER WHAT LEVERSEDGE CAN DO FOR YOU…

MOTOTRBO™ DM4000 SERIES MOBILE TWO-WAY RADIO
Thanks to digital technology, MOTOTRBO DM4000 Series mobile radios deliver double the capacity, improved audio clarity, and integrated data applications. Choose between alphanumeric and numeric display; GPS and non-GPS; UHF and VHF, with up to 1000 channels. Standard shipping includes compact microphone and two-year warranty.
Versatile and powerful, MOTOTRBO combines the best of two-way radio functionality with the latest digital technology. DM4000 Series radios integrate voice and data seamlessly, offer enhanced features that are easy to use, and deliver operations-critical advantages like integrated Bluetooth and Intelligent Audio. The DM4000 Series can remaster your workplace and the way people collaborate to help you achieve even greater efficiency.
From the delivery driver crisscrossing the city to the sanitation crew clearing streets, your employees work smarter and safer with the MOTOTRBO DM4000 Series mobile two-way radio.
This fully-featured mobile transforms your enterprise, delivering unrivaled voice and data communications with integrated Bluetooth audio and data*, integrated GPS*, and text messaging. You also get best-in-class audio that includes Intelligent Audio and a customisable voice announcement feature.
*DM4401 and DM4601 models only
Bluetooth – Integrated Bluetooth data, Integrated Bluetooth audio
Ancillary products – Emergency switch, External speaker, Desktop microphone, Visor microphone
Capacity Plus – Single-site digital trunking system that maximises the capacity of your MOTOTRBO system.
IP Site Connect – A digital solution that uses the internet to extend the voice and data capabilities of MOTOTRBO
Voice announcement
Transmit interrupt
Intelligent audio
Emergency signalling
GPS capable
Integrated voice and data
Lone worker
Memory channel
One-to-one calling
PC programmable
Public address mode
Scan – Priority, Nuisance channel delete, Talk group
Selective radio inhibit
Programmable buttons
Signal strength indicator
Signalling – PL/DPL, MDC, Quik-Call II, 5 Tone
Talkaround
Text messaging capable
Time out timer
X-pand voice compression and low level expansion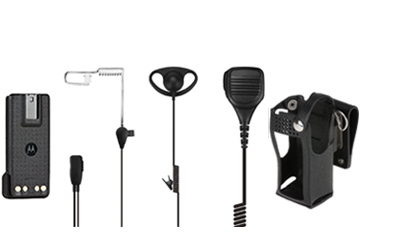 ACCESSORIES
Leversedge stock a comprehensive range of genuine manufacturer accessories for this radio, including:
> Antenna
> Batteries
> Carrying Solutions
> Chargers & Conditioners
> Ear Microphones
> Miscellaneous Accessories
FOR FURTHER INFORMATION CONTACT OUR SALES TEAM ON:
+44 (0)116 262 6166
Alternatively you can complete the contact form below.
SIGN UP TO OUR MAILING LIST