DISCOVER WHAT LEVERSEDGE CAN DO FOR YOU…

MOTOTRBO™ APPLICATION SOLUTIONS
MOTOTRBO™ DIGITAL RADIOS
Remaster Your Workforce with the Right Digital Two-Way Radio

SAFER IN TOUGH ENVIRONMENT
From the front desk to the factory dock, moving across campus or around the country, MOTOTRBO radios are connecting more people effortlessly and efficiently wherever they work. Information is instantaneous. Decision-making becomes easier. Safety gets stronger. Productivity increases. Service improves and customers are more satisfied.
Whether you want ultra-thin portables or extra-tough mobiles, integrated Bluetooth or industry-leading data applications, we have the right radio that fits your needs today and evolves with new features to address your requirements tomorrow. Our radios are trusted by millions of users and designed with a robust mix of features to increase workforce efficiency, productivity and safety.
MOTOTRBO™ IP SITE CONNECT
The IP Site Connect digital solution uses the Internet to extend the coverage of your MOTOTRBO communication system no matter where you're located. You can communicate easily among geographically dispersed locations across the city, state or country.
You can create wide area coverage and automatically roam from one coverage area to another with no manual intervention. Or you can enhance coverage at a single site like a high-rise building that contains physical barriers. IP Site Connect enables you to extend the voice and data communication capability of your workforce beyond the levels two-way radio has achieved before. This means dramatically improved customer service and increased productivity.
Overview
Wide Area Coverage
Up to 15 sites can be connected using a standard IP network. Sites can be widely separated – in different towns or even different countries, allowing you to communicate across borders to keep your entire workforce connected.
Cost-Effective Deployment
There is no requirement to purchase additional infrastructure such as a system controller, as communications are coordinated by the site repeaters. And you only need access to a single radio channel at each site.

Full Voice and Data Support
Every site supports voice and data, and can be equipped with applications from Motorola's extensive developer community.
Easy to Maintain, Upgrade and Expand
With the included RDAC tool (Repeater Diagnostics And Control), you can access all sites remotely for maintenance, upgrade and configuration. Adding a new site is easy: just equip the new repeater on the IP network.
Graceful Migration
IP Site Connect is an easy upgrade from a conventional single-site radio system, and as your business grows, it's easy to further upgrade from IP Site Connect to a MOTOTRBO trunked solution such as Linked Capacity Plus or Connect Plus. Your investment is safe.

MOTOTRBO™ CAPACITY PLUS

As a scalable, single-site digital trunking solution, Capacity Plus expands the capacity of your MOTOTRBO communication system even further. Over a thousand radio users can quickly and efficiently share business-critical voice and data communication on the same system without having to add new frequencies.
Overview
Delivers 5 times the capacity of an analogue conventional system and up to 3 times the capacity of an analogue trunking system.
Delivers 2 times the capacity of a MOTOTRBO digital conventional system
Trunks up to 16 digital voice talk paths.
Allows up to 24 additional dedicated data paths.
Accommodates up to 1,600 radios.
Integrates both voice and data applications such as GPS-enabled location services, text messaging, telemetry and much more, on the same system.
Offers system-wide calling capability to communicate with all personnel at once.
Supports the MOTOTRBO Repeater Diagnostic and Control (RDAC) utility to help ensure the continuous performance of your system.
Integrates with existing MOTOTRBO systems via a simple, software upgrade.

MOTOTRBO™ LINKED CAPACITY PLUS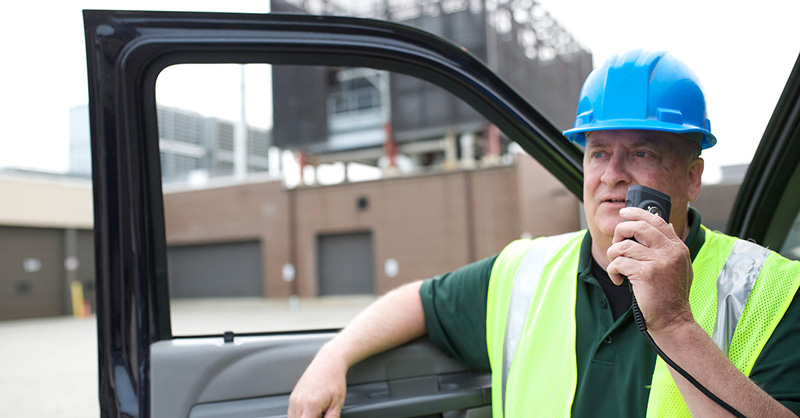 If you need to communicate to a large field force across a wide area with a scalable, easy-to-use system, then Linked Capacity Plus is your cost-effective solution. Leveraging advanced repeater software, it is available in both single-site and wide-area configurations. Whether crews need to talk to each other in the field or back at the office or they need to use data applications such as text messaging, location tracking or work order tickets, Linked Capacity Plus makes their work safer and their work day more productive.
Overview
Stay In Touch Wherever They Travel
Connect with employees throughout their shifts, anywhere in the field. Linked Capacity Plus makes it possible to communicate across a wide area by linking adjoining single sites across an IP network.
Reach More People, More Productively
Now you get the benefits of digital communication for more users across multiple sites – ideal for utilities, public works departments, transportation companies, school districts and resorts.
Ease Of Use
Supports the MOTOTRBO Repeater Diagnostic and Control (RDAC) utility to help ensure the continuous performance of your system. It also integrates with existing MOTOTRBO systems via a simple software upgrade.
Improve Safety Throughout The Workplace
When it comes to creating a safer work environment, Linked Capacity Plus has you covered. Transmit Interrupt prioritises important communication exactly when it is needed, and emergency alerts enable workers to send notifications to a central location.
Increase Efficiency With Smarter Applications
Now Employees can access real-time information with integrated data applications designed for business: Text messaging to share information when voice communication is inconvenient, Integrated GPS tracking and dispatch to quickly locate and direct mobile work crews, and digital telephone patch to communicate seamlessly between radios and mobile phones.

Communications are Evolving: Next Generation MOTOTRBO Two-way Radios
From the production line to the power line, MOTOTRBO radios are helping people work more efficiently, productively and safely. MOTOTRBO delivers game-changing advantages along with business-essential systems, applications and accessories.
TIME TO GO MOTOTRBO
This video shows the benefits that can be gained by switching to new MOTOTRBO digital two-way radios.
FOR FURTHER INFORMATION CONTACT OUR SALES TEAM ON:
+44 (0)116 262 6166
Alternatively you can complete the contact form below.
SIGN UP TO OUR MAILING LIST