DISCOVER WHAT LEVERSEDGE CAN DO FOR YOU…

MOTOROLA VX-820 SERIES PORTABLE TWO-WAY RADIO
Compact Size With Robust Capabilities
The Motorola VX-820 Series radios are unobtrusive and easy to wear all day and built with more enhanced features typically not found in other radios of this size. Designed to perform in the most demanding and critical conditions, the VX-820 series gives you maximum radio performance for less in size and less in total cost of ownership.
Withstands Harsh Environments
Rain, snow, fire suppression spray and dust are no problem for these radios manufactured to strict IP ratings. The VX-820 series meets international waterproofing standard IP57 where water does not harm the radio when submersed to a depth of 1 metre for up to 30 minutes.
Intrinsically Safe
The VX-820 Series is available in intrinsically safe options that meet the SGS requirements of ANSI/UL913 6th Edition for Class I, Division 1, Groups A-D, Class II, Groups E-G; and Class III for use in hazardous locations.
Long-Lasting Power for Responsiveness
To give you maximum performance, the VX-820 series offers a choice of Li-Ion battery power up to 3000mAh for over 20 hours of battery life (per specifications).
Tailored Communications to Meet Your Demands
Get the ultimate signalling performance with a choice of multiple 2-tone encode and decode or 5-tone signalling to support the most advanced communications needs from individual to fleet operations. The front panel also includes a 7-colour LED with a variable flash pattern for custom incoming call alerts.
When Safety Counts – Never Be Alone
When help is needed, the VX-820 Series has Emergency notification that will switch to a designated channel and send an emergency alert. The radios also include Remote Listen which turns the radio on remotely if needed to check out what is happening near the radio.
Loud Audio for Noisy Environments
With 700 mW audio output, be assured of hearing critical information you need in most situations.

Exclusive Auto-Range Transpond System – ARTS™
Only Motorola VX and EVX Series radios are designed to inform you when you and another ARTS™-equipped station are within communication range. If out of range for more than 2 minutes, your radio senses no signal has been received and beeps to alert you. The base station can then alert the field unit to move back in range. A great solution to keep your workers co-ordinated.
512 Channel capacity (VX-829/824)
16 Channel capacity VX-821)
Wide band coverage
Seven programmable keys (VX-829/824)
Three programmable keys (VX-821)
512 Channel capacity (VX-829/824)
16 Channel capacity (VX-821)
Wide band coverage
Seven programmable keys (VX-829/824)
Three programmable keys (VX-821)
Programmable channel selector
Direct channel recall
12-Character alphanumeric display (VX-829/824)
RX/TX Battery power save
Stun / kill / revive (5-tone)
Lone Worker
Compander
Minimum volume control
Scan options: Priority, Dual Watch, Follow-me, Follow-me Dual Watch, Talk Around
Programmable home channel function
Radio-to-radio cloning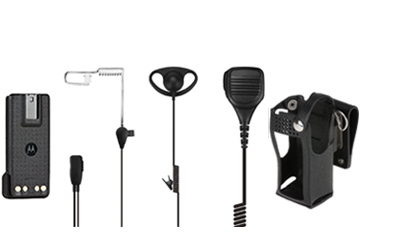 ACCESSORIES
Leversedge stock a comprehensive range of genuine manufacturer accessories for this radio, including:
> Antenna
> Batteries
> Carrying Solutions
> Chargers & Conditioners
> Ear Microphones
> Miscellaneous Accessories
FOR FURTHER INFORMATION CONTACT OUR SALES TEAM ON:
+44 (0)116 262 6166
Alternatively you can complete the contact form below.
SIGN UP TO OUR MAILING LIST