DISCOVER WHAT LEVERSEDGE CAN DO FOR YOU…

KENWOOD TK-2312E / 3312E PORTABLE TWO-WAY RADIO
The Kenwood TK-2312/3312 is slim and compact yet packed with features for intuitive operation, impressive performance, and all-weather reliability. Nine programmable function keys allow for customised convenience, and Kenwood's renowned audio clarity means the message gets through loud and clear.
UHF WIDE BAND COVERAGE
Offering extensive frequency coverage – 70MHz for UHF – the TK-2312/3312 is ideal for a wide range of applications.
128 CHANNELS / 128 ZONES
The 128-channel, 128-zone capacity is ample for any current or future requirement in any radio system.
5W OUTPUT POWER
Output is 5W for both VHF and UHF.
GPS CONNECTIVITY
Combined with the optional KMC-48GPS Speaker Mic, the TK-2312/3312 can function as a mobile station for Kenwood's AVL system.
9 PF KEYS
9 programmable functions keys (7 in the front and 2 on the side) allow operation to be customised to fit specific requirements.
EASY OPERATION
Seven frontal PF keys provide easy one-touch operation. And the 8-character, 13 segment backlit LCD with icons – including a new RSSI display – makes channel information or FleetSync® messaging easy to read, day or night.
4-COLOUR LED INDICATORS
In addition to the red/orange/green LED indicators, a blue LED has been added for quick visual confirmation.
PROGRAMMABLE VOICE INVERSION SCRAMBLER*
The built-in programmable voice inversion scrambler provides protection against casual eavesdropping.
*This function cannot be used in certain countries. Please contact your Kenwood dealer or further information.
EMERGENCY FUNCTION
For hazardous/hostile environments, side PF keys can be programmed for Emergency use to transmit an alert to a predetermined person or group using DTMF, FleetSync® or MDC-1200 signalling.
ROBUST & WATER-RESISTANT
The tough TK-2312/3312 has passed the demanding IP54/55 tests, even with the optional speaker microphone KMC-45 attached (locking bracket required). It also meets or exceeds 11 MIL-STD 810 C/D/E/F/G environmental standards, including 'blowing rain'.
CLEAR & CRISP, ENHANCED AUDIO
As an experienced audio specialist, Kenwood has decades of expertise that is reflected in every Kenwood radio – from component selection and construction to optimisation, evaluation and analysis. The resulting audio performance, specially engineered for transceivers, is undeniably clearer and crisper. Just listen to the difference.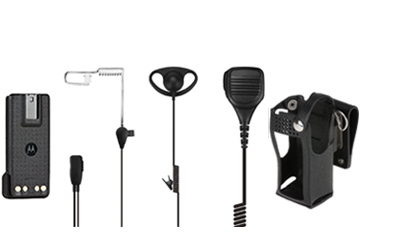 ACCESSORIES
Leversedge stock a comprehensive range of genuine manufacturer accessories for this radio, including:
> Antenna
> Batteries
> Carrying Solutions
> Chargers & Conditioners
> Ear Microphones
> Miscellaneous Accessories
FOR FURTHER INFORMATION CONTACT OUR SALES TEAM ON:
+44 (0)116 262 6166
Alternatively you can complete the contact form below.
SIGN UP TO OUR MAILING LIST