DISCOVER WHAT LEVERSEDGE CAN DO FOR YOU…

KENWOOD PKT-23T PMR446
LICENSE FREE BUSINESS TWO-WAY RADIO
The PKT-23. An easy-to-use, license-free PMR446 UHF FM transceiver. Thin, lightweight and durable. Compliant with IP54 and 11 US MIL-STD standards.
Small
At 110g, it is the smallest and lightest two-Way Radio from KENWOOD.
Simple
Simple and license-free operation in an all-in-one package ready for immediate use.
Tough
Complies with IP54 (dust/water resistant) and durability meeting or exceeding MIL-STD 810 C/D/E/F/G 11 items.
Powerful
500 mWatts Transmit Power. Up to 15 hours of operation. (5-5-90; battery saver ON).
Equipped with Micro USB Terminal
The standard micro USB port means a smart phone charger can also be used to charge the PKT-23.
Built-in 3.5D Jack
Connect the KHS-33 or KHS-34 headphone for better use in noisy environments or for private conversations.
Built-in VOX
Built-in VOX allows hand free operation which automatically starts transmission in response to your voice when using an external microphone.
500 mW Transmit Power with Up to 15 Hours of Operation
The PKT-23 offers 500 mWatts of power, for direct radio-to-radio communication on the same frequency. The built-in 1,430 mAh lithium-ion battery provides up to 15 hours of use.
8 Channels with Voice Guide
The PKT-23 provides up to 8 channels, allowing you to assign channels to specific team members. The Voice Guide alerts you when you change channels.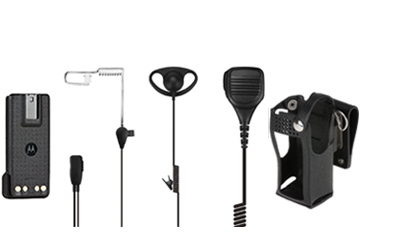 ACCESSORIES
Leversedge stock a comprehensive range of genuine manufacturer accessories for this radio, including:
> Antenna
> Batteries
> Carrying Solutions
> Chargers & Conditioners
> Ear Microphones
> Miscellaneous Accessories
FOR FURTHER INFORMATION CONTACT OUR SALES TEAM ON:
+44 (0)116 262 6166
Alternatively you can complete the contact form below.
SIGN UP TO OUR MAILING LIST