DISCOVER WHAT LEVERSEDGE CAN DO FOR YOU…

KENWOOD NX-5700 / NX-5800 DIGITAL MOBILE TWO-WAY RADIO
The NEXEDGE range of digital Mobile (In-vehicle) radios offer the proven benefits of increased range, improved sound quality, security, worker safety features and automatic Digital/Analogue Mixed Mode operation. The range includes GPS equipped and high-power models which all provide the flexibility to operate in the following modes: NXDN Digital Conventional and FM Analogue, Digital Conventional and Digital Trunking, Multi-Site Digital Trunking, Multi-Site IP Network Compatible.
Designed specifically for mission critical users, the new NX-5000 mobiles (NX-5700E/5800E) offer users the ability to communicate in analogue, NXDN and P25 formats alongside a host of advanced user safety features.
ONE-RADIO, MULTI-PROTOCOL SUPPORT
The NX-5000 Series offers unsurpassed interoperability as it supports 2 digital CAIs – NXDN and P25 (Phase 1 & 2) – plus FM analogue in a single radio. Best of all, a desired CAI can be selected at will, giving you the freedom to migrate at your own pace – whether you are intent on going fully digital, undecided about which digital system to pick, or just wanting to maintain both digital and analogue for a while.
AUTOMATIC CALL SIGNAL IDENTIFICATION
An NX-5000 Series radio automatically identifies a call signal – whether it's NXDN, P25, or FM analogue – and transmits in the same mode received. Setting your radio to Mixed Mode allows the radio to wait for a call in both digital and analogue modes in a digital/analogue environment. Moreover, the new Geographical Zone function allows these radios to operate in any mode – conventional or trunked in NXDN, P25, and FM – in the same zone.
INTUITIVE DISPLAY & OPERABILITY
The 65,536-colour TFT display allows the user to check at a glance on operating status, shown in multi-line text to convey more information. The mobile models feature a 2.55-inch (154 × 422 pixel) TFT display with integrated luminance sensor that automatically adjusts the brightness of the backlight. What's more, the optional remote control panel (KCH-20R) features a 2.75-inch (240 × 400 pixel) TFT display with Auto LCD Brightness mode to adjust display intensity for round-the-clock operation. Further enhancing operating ease is the 4-way Directional-pad (D-pad) and 2-position lever switch, which offer intuitive control and can be operated with gloves on.
RENOWNED KENWOOD AUDIO
Benefitting from decades of KENWOOD experience and expertise, the NX-5000 Series offers superb audio quality even in very noisy environments. In addition to sophisticated sound analysis and optimisation technologies, these radios feature Active Noise Cancelling based on leading-edge digital technology. Clear communications are assured.
TOUGH & ROBUST
During the development stage, NX-5000 Series radios go through a number of stringent tests to make sure they can withstand harsh usage. In addition to MIL-STD-810 C/D/E/F/G environmental standards, NX-5000 portable radios comply with IP67/68 immersion standards, offering max. 2 hour protection at a depth of 1 meter*. The rugged mobile radios comply with IP54/55** dust/water ingress protection standards.
*Applies for IP68 **IP54: RF Deck of the mobile radio; IP55: Remote Control Head for the mobile radio
INTELLIGENT BATTERY MANAGEMENT SYSTEM (Portables: option)
The Intelligent Battery System helps to extend battery lifetime and ensure that the batteries are optimally maintained so as to be ready for mission-critical operations. The system comprises the optional high-capacity Li-ion and Ni-MH Batteries (KNB-L1/L2/L3/N4), Intelligent Charger (KSC-Y32), and Battery Reader software (KAS-12). Up to 60 Intelligent Chargers can be chain-connected to a PC installed with the KAS-12 Battery Reader software, which can display and manage information: battery type, model name, voltage, temperature, discharge cycle, expected life, and remaining capacity.
BUILT-IN BLUETOOTH
Hands-free operation is vital for many NX-5000 users. The radios' built-in Bluetooth module is compatible with Headset and Serial Port Profiles (ver. 3.0) and keeps your hands open for other important tasks you are into.
ENCRYPTION EQUIPPED
Secure communications are an essential requirement, especially for public safety applications. NX-5000 radios are equipped with 56-bit key Data Encryption Standard (DES) Encryption. For even higher protection there is the optional KWD-AE31 Secure Cryptographic Module, which supports the 256-bit Advanced Encryption Standard (AES) Encryption.
Multi-mode – NEXEDGE NXDN Digital Air Interface and Analogue FM
P25 Conventional/P25 Trunking
Phase 1 & 2 via License key
Operates in NXDN Digital Conventional and FM Analogue Modes, even on the same channel
Built-in Bluetooth V3.0
Extra Large Channel Capacity (1024 channels/128 zones) expandable to 4000 channels via License key
Motion Sensor/Man-Down function
Built-in 56-bit DES Encryption (upgradeable to AES standard)
Micro-SD card slot
True-USB port
2.55" (154×422 pixels) Full-colour transmissive LCD Display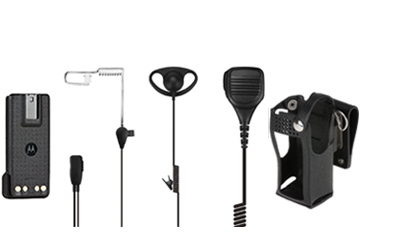 ACCESSORIES
Leversedge stock a comprehensive range of genuine manufacturer accessories for this radio, including:
> Antenna
> Batteries
> Carrying Solutions
> Chargers & Conditioners
> Ear Microphones
> Miscellaneous Accessories
FOR FURTHER INFORMATION CONTACT OUR SALES TEAM ON:
+44 (0)116 262 6166
Alternatively you can complete the contact form below.
SIGN UP TO OUR MAILING LIST