DISCOVER WHAT LEVERSEDGE CAN DO FOR YOU…

KENWOOD NX-3720E / NX-3820E DIGITAL MOBILE TWO-WAY RADIO
From enterprise-to operation-critical applications, the NX-3000 Series will shine in a host of different business categories. In addition to the great convenience afforded by a host of powerful features, optional software upgrades facilitate after-purchase enhancements to create a radio that perfectly matches specific customer requirements. And thanks to the NX-3000's support for multiple protocols, it can be seamlessly integrated into an existing system, where it will instantly become an indispensable communications asset.
Model Variations
NX-3720E VHF NEXEDGE/DMR/Analogue Mobile Radio
NX-3820E UHF NEXEDGE/DMR/Analogue Mobile Radio
Multi-protocol digital radio – designed to operate under an NXDN or DMR digital, and FM analogue protocols
NXDN Conventional and Type-C & Gen2 Trunking
DMR Tier II, DMR Auto Slot Select & Site Roaming
Mixed Digital & FM Analogue Operation allows gradual migration at your own pace
4-Line Basic Frame (2-Line Main/Sub-LCD, icon & key guide) / 14 Characters
5-Line Text Message Frame (3 Lines of Text, icon & key guide)
7-colour LED indicator
External and Internal Speaker Switching
Renowned KENWOOD Audio Quality can be achieved with Active Noise Reduction (ANR) that utilises built-in DSP
Software DES and AES Encryptions for NXDN Conventional/Trunking and DMR Conventional protocols
MIL-STD-810 C/D/E/F/G
DMR Features
AMBE+2 Vocoder
Direct Mode (P2P)
DMR Tier II
DMR Site Roaming
DMR Auto Slot Select
Individual Call with Acknowledgement
Single-slot Data Timing
TDMA 2-slot System Architecture
NEXEDGE Features
All Group Call
AMBE+2 Vocoder
Broadcast Call (Trunking Mode)
Emergency Call
Fail Soft Mode
Group Call (Trunking Mode)
Individual Private Call (Trunking Mode)
Individual Call
Message Trunked Mode
NXDN Conventional Included
NXDN Digital 12.5/6.25kHz Channel Spacing
NXDN Scrambler Included
Over-the-air Alias
Paging Call
Priority Monitor IDs
Radio Access Numbers (RAN)
Remote Group Add (Trunking Mode)
Remote Monitoring
Remote Stun/Kill
Short & Long Data Message
Status Messaging
Transmission Trunked Mode
Zones: 128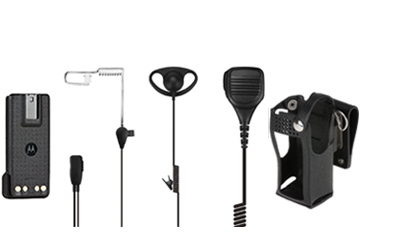 ACCESSORIES
Leversedge stock a comprehensive range of genuine manufacturer accessories for this radio, including:
> Antenna
> Batteries
> Carrying Solutions
> Chargers & Conditioners
> Ear Microphones
> Miscellaneous Accessories
FOR FURTHER INFORMATION CONTACT OUR SALES TEAM ON:
+44 (0)116 262 6166
Alternatively you can complete the contact form below.
SIGN UP TO OUR MAILING LIST