DISCOVER WHAT LEVERSEDGE CAN DO FOR YOU…

KENWOOD NX-3200E3/NX-3300E3 PORTABLE TWO-WAY RADIO
NEXEDGE® VHF/UHF DMR/Analogue Portable Radio with GPS/Bluetooth.
Non-keypad model.
From enterprise-to operation-critical applications, the NX-3000 Series will shine in a host of different business categories. In addition to the great convenience afforded by a host of powerful features, optional software upgrades facilitate after-purchase enhancements to create a radio that perfectly matches specific customer requirements. And thanks to the NX-3000's support for multiple protocols, it can be seamlessly integrated into an existing system, where it will instantly become an indispensable communications asset.
Multi-protocol digital radio – designed to operate under an NXDN or DMR digital, and FM analogue protocols
NXDN Conventional and Type-C & Gen2 Trunking
DMR Tier II, DMR Auto Slot Select & Site Roaming
Mixed Digital & FM Analogue Operation allows gradual migration at your own pace
7-colour Light Bar Indicator on the top panel
Built-in GPS Receiver/Antenna for effective fleet management
Built-in Bluetooth for hands-free communication – Applicable Bluetooth profiles: HSP (Headset Profile provided) and SPP (Serial Port Profile – available as an option)
Renowned KENWOOD Audio Quality can be achieved with Active Noise Reduction (ANR) that utilizes built-in DSP
Software DES and AES Encryptions for NXDN Conventional/Trunking and DMR Conventional protocols
Built-in Motion Sensor (Man-down, Stationary and Motion Detection)
14-pin Universal Connector offers reliable connectivity even in harsh environment with a wide-range of accessories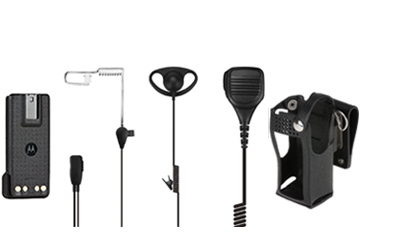 ACCESSORIES
Leversedge stock a comprehensive range of genuine manufacturer accessories for this radio, including:
> Antenna
> Batteries
> Carrying Solutions
> Chargers & Conditioners
> Ear Microphones
> Miscellaneous Accessories
FOR FURTHER INFORMATION CONTACT OUR SALES TEAM ON:
+44 (0)116 262 6166
Alternatively you can complete the contact form below.
SIGN UP TO OUR MAILING LIST