DISCOVER WHAT LEVERSEDGE CAN DO FOR YOU…

KENWOOD NX-220/NX-320 PORTABLE TWO-WAY RADIO
NX-x20 Series compact portable radio platform with NEXEDGE. With a smaller, lighter design and flexible features such as Mixed Mode provides a straightforward migration path as current analog radios are replaced with NXDN digital.
The Kenwood NX-220/NX-320 Series digital portables are the perfect next generation solution for your installed base of enterprise and industrial customers. They are also easy on the budget, with a dealer and user price lower than previous model series.
BENEFITS
Wider coverage driven by the better sensitivity of digital 6.25 kHz band width technology
Budget friendly migration path from Analogue to Digital with Mixed Mode
Future-proofing system capability and scalability with Conventional / Trunking mode capability.
NEXEDGE Portable with Small and Light platform
260 channel / 128 Zone (Simple model 64 channel / 4 Zone)
Multiple Solutions – in One Terminal
Digital Conventional mode
Digital Trunking mode
Analog Conventional mode
Easy Migration Mixed Mode – Analogue and Digital
Real 'Very Narrow' solution 6.25 kHz channel step
'Staff Safe' Functions by Built-in motion sensor
VOX Ready
500 mW Speaker Audio
Lone Worker
Transparent Data Mode
Programmable TX/RX Indication (On/Off)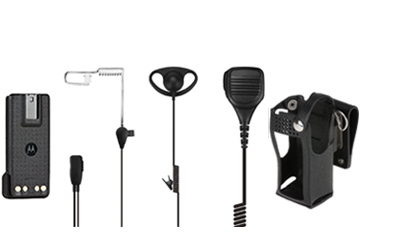 ACCESSORIES
Leversedge stock a comprehensive range of genuine manufacturer accessories for this radio, including:
> Antenna
> Batteries
> Carrying Solutions
> Chargers & Conditioners
> Ear Microphones
> Miscellaneous Accessories
FOR FURTHER INFORMATION CONTACT OUR SALES TEAM ON:
+44 (0)116 262 6166
Alternatively you can complete the contact form below.
SIGN UP TO OUR MAILING LIST