DISCOVER WHAT LEVERSEDGE CAN DO FOR YOU…

HYTERA X1P PORTABLE TWO-WAY RADIO
The Hytera X1p two-way radio, ultra-thin full power keypad digital portable radio, complies fully with ETSI open standard. Perfect combination of structural rigidity, versatile functionalities, and refined design; secure communication ensured by AES encryption algorithm and 256 digit dynamic encryption keys; convenient application development facilitated by built-in Bluetooth and USB port; and worry-free handling achieved by IP67 protection. All comes with a surprisingly small size: 21mm (1100mAh Li-ion battery) thin.
Ease of use
Easy to use with the rugged body as thin as 21mm, professional wireless headsets or collar microphone, palm controller and flexible antenna.
IP67 compliance
Complies with IP67 requirements, withstanding up to 1m submersion for 30 minutes or more.
Rugged & reliable
Complies with MIL-STD-810 C/D/E/F/G standards and passes HALT (Highly Accelerated Life Test).
Large-size Colour Display
X1p adopts a 1.8″ TFT LCD display (65536 colours), allowing good visibility even under outdoor strong sunlight.
Advanced encryption
AES encryption algorithm & 256 digit dynamic encryption keys ensure secure communication.
Supports Hytera Bluetooth earpieces
The radio supports Hytera Bluetooth earpieces, facilitating operations.
Open USB interface
Open USB port facilitates secondary and application development.
GPS positioning
The built-in GPS module supports GIS applications.
Dual mode (analogue & digital)
Dual modes (analogue & digital) operation ensures a smooth analogue-to-digital migration.
Versatile voice calls
Versatile voice calls include individual call, group call and all-call.
Vibration
Vibration alerts the reception of voice call and message.
Rich signalling
Supports multiple advanced analog signalling, including HDC1200, DTMF, 2-Tone and 5-Tone, providing more expansion capacity.
Software upgradable
Upgradable software enables new features without buying a new radio.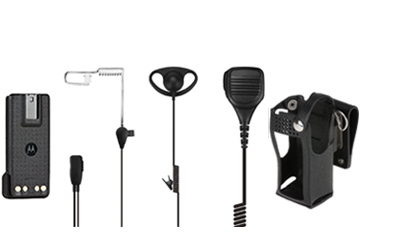 ACCESSORIES
Leversedge stock a comprehensive range of genuine manufacturer accessories for this radio, including:
> Antenna
> Batteries
> Carrying Solutions
> Chargers & Conditioners
> Ear Microphones
> Miscellaneous Accessories
FOR FURTHER INFORMATION CONTACT OUR SALES TEAM ON:
+44 (0)116 262 6166
Alternatively you can complete the contact form below.
SIGN UP TO OUR MAILING LIST