DISCOVER WHAT LEVERSEDGE CAN DO FOR YOU…

HYTERA PD705 LT PORTABLE TWO-WAY RADIO
As a product built to the DMR standard, PD705 LT is endowed with ergonomic design, all-round digital functions and remarkable quality to refresh your experience and enable you to be responsive to emergent situations.
Ergonomic Design
The globally patented industrial design and antenna design ensure convenient operation and remarkable UHF performance.
Reliable Quality
PD705 LT is strictly compliant with MIL-STD-810 C/D/E/F/G and IP67 standards, ensuring outstanding performance even in harsh environments.
Superior Voice
With the combined application of narrowband codec and digital error-correction technologies, PD705 LT is capable of ensuring you superior voice in noisy environments or at the edge of the coverage area. In addition, the adoption of the AGC technology also optimises your voice. With a built-in 1W speaker, PD705 LT ensures clear and crisp voice communication.
Durable Battery
Compared with an analog radio, PD705 LT can obtain an extra 40% operation time.
Higher Spectrum Efficiency, Higher Channel Capacity
Benefiting from the TDMA technology, PD705 LT allows twice the channels based on the same spectrum resource. This is a big help to relieve the stress of increasing shortage in spectrum resource.
Dual-slot Pseudo Trunk
With this feature, the free slot can be allocated to a member that needs to communicate, effectively enhancing frequency efficiency and allowing you to communicate timely under emergency situations.
Dual Modes (Analogue / Digital)
PD705 LT can operate in either analog or digital mode. It is compatible with the prevalent analog system, ensuring a smooth analog-to-digital transition.
Versatile Voice Calls
Intelligent signalling of PD705 LT supports various voice call types, including Private Call, Group Call , All Call and Emergency Call.
Various Analogue Signalling Types
PD705 LT supports various analog signalling types (HDC1200, DTMF*, 2-Tone and 5-Tone), various squelch control types (CTCSS/CDCSS), thus providing higher function expansion capacity to the analog world.

One Touch
PD705 LT supports One Touch features that comprise of Text Message, Voice Calls and Supplementary Services.
Scan
PD705 LT supports scanning of pure Analog voice and signalling, pure Digital voice and data, and also mix mode scan that comprise of Analog and Digital activities.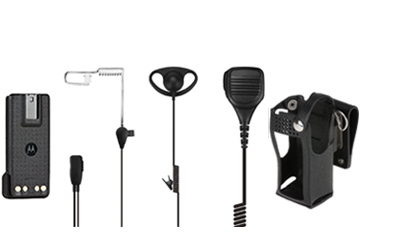 ACCESSORIES
Leversedge stock a comprehensive range of genuine manufacturer accessories for this radio, including:
> Antenna
> Batteries
> Carrying Solutions
> Chargers & Conditioners
> Ear Microphones
> Miscellaneous Accessories
FOR FURTHER INFORMATION CONTACT OUR SALES TEAM ON:
+44 (0)116 262 6166
Alternatively you can complete the contact form below.
SIGN UP TO OUR MAILING LIST