DISCOVER WHAT LEVERSEDGE CAN DO FOR YOU…

HYTERA PD665 PORTABLE TWO-WAY RADIO
DMR Standard Radio, feature-rich, innovative design, compact size, integrates with Hytera applications.
Full Band
Expanded frequency range of 400-527MHz.
Dual Mode (Analogue & Digital)
Dual mode (analogue & digital) operation ensures a smooth analog to digital migration.
Secure Communication
Provides basic/advanced digital encryption and Scrambler feature in analog mode.
Advanced Signalling
Supports multiple advanced analog signalling modes, including HDC1200, 2-Tone and 5-Tone, providing better integration into existing analog radio fleets.
DMRA Data Service
The data protocol is fully compliant to DMRA standard.
GPS Positioning (Factory Option)
The built-in GPS module supports GIS applications.
Man Down (Factory Option)
When a user falls down, the radio can automatically alert others.
Further Development Port
The reserved side port in PD665 allows users or any third party partner to further develop other helpful applications to extend radio functionalities.
One Touch Call/Text
Supports One Touch features that comprise of Preprogrammed Text Messages, Voice Calls and Supplementary Features.
Supplementary Features
PD665 provides radio enable/disable (only decode), remoter monitor (only decode) and Priority Interrupt.
Radio Priority-Based Interruption
Enable an administration or manager radio to interrupt calls for emergency or urgent communication.
DMO True 2-Slot
In DMO Hytera can provide 2-slot communication, which allows for 2 talk paths on 1 frequency.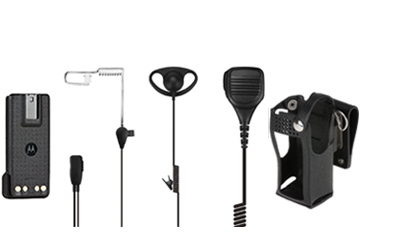 ACCESSORIES
Leversedge stock a comprehensive range of genuine manufacturer accessories for this radio, including:
> Antenna
> Batteries
> Carrying Solutions
> Chargers & Conditioners
> Ear Microphones
> Miscellaneous Accessories
FOR FURTHER INFORMATION CONTACT OUR SALES TEAM ON:
+44 (0)116 262 6166
Alternatively you can complete the contact form below.
SIGN UP TO OUR MAILING LIST