DISCOVER WHAT LEVERSEDGE CAN DO FOR YOU…

HYTERA PD365 DIGITAL TWO-WAY RADIO
The Hytera PD365 Digital Radio offers you business radios in a pocket-sized format. The compact design and intuitive operation make these digital handheld radios your companion for reliable digital radio communications. The PD365 can be enabled to continuously scan each analogue and digital channel
Work and user groups can be configured with unique CTCSS/CDCSS to prevent unwanted conversations on the same frequency.
Pocket-size design
The size is 106x54x23mm, weight is 160g. Small, light, compact design make it easy to carry.
Micro USB Charging
Supports micro USB charging by adaptor or computer.
Longer Battery Life
In digital mode, the PD355 operates up to 12 hours using a duty cycle of 5-5-90.
Four programmable buttons
Micro USB port for easy charging
Radio more compact through creative antenna design
Dual mode ensures smooth migration from analogue to digital
Voice communication includes private, group and all call
Supports messaging with up to 64 characters
High quality speaker for clear audio
Cost-effective digital experience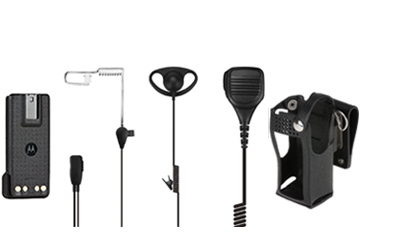 ACCESSORIES
Leversedge stock a comprehensive range of genuine manufacturer accessories for this radio, including:
> Antenna
> Batteries
> Carrying Solutions
> Chargers & Conditioners
> Ear Microphones
> Miscellaneous Accessories
FOR FURTHER INFORMATION CONTACT OUR SALES TEAM ON:
+44 (0)116 262 6166
Alternatively you can complete the contact form below.
SIGN UP TO OUR MAILING LIST