DISCOVER WHAT LEVERSEDGE CAN DO FOR YOU…

3M™ PELTOR™ LISTEN ONLY HEADSETS
3M™ PELTOR™ Listen-Only Headset, High Attenuation, 3.5mm Stereo plug, Headband, HTB79A
With its carefully designed speaker system and excellent attenuation, the 3M PELTOR listen-only communications headset helps provide clear sound reproduction and communication in high-noise environments.
Listen-only headset, with high attenuating shells with optimised acoustic design and excellent space for the ears for the best possible sound quality and comfort.
Soft, wide, foam and fluid-filled ear cushions and individually sprung headband wires of stainless sprung steel provide an even and consistent distribution of pressure around the ears for the best possible comfort
Beam-mounted earphones that provide the least possible resonance and distortion for excellent sound reproduction even in very high-noise environments
3M Peltor HearPlug
Listen Only Earpiece kit for Two-way Radio users.
Single speaker with 2 comms plugs and 2 standard plugs.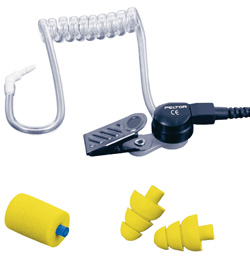 FOR FURTHER INFORMATION CONTACT OUR SALES TEAM ON:
+44 (0)116 262 6166
Alternatively you can complete the contact form below.
SIGN UP TO OUR MAILING LIST